Boulder Economy: Top Industries, Biggest Employers, & Business Opportunities
Posted by Boulder Home Source on Friday, December 16, 2022 at 9:10 AM
By Boulder Home Source / December 16, 2022
Comment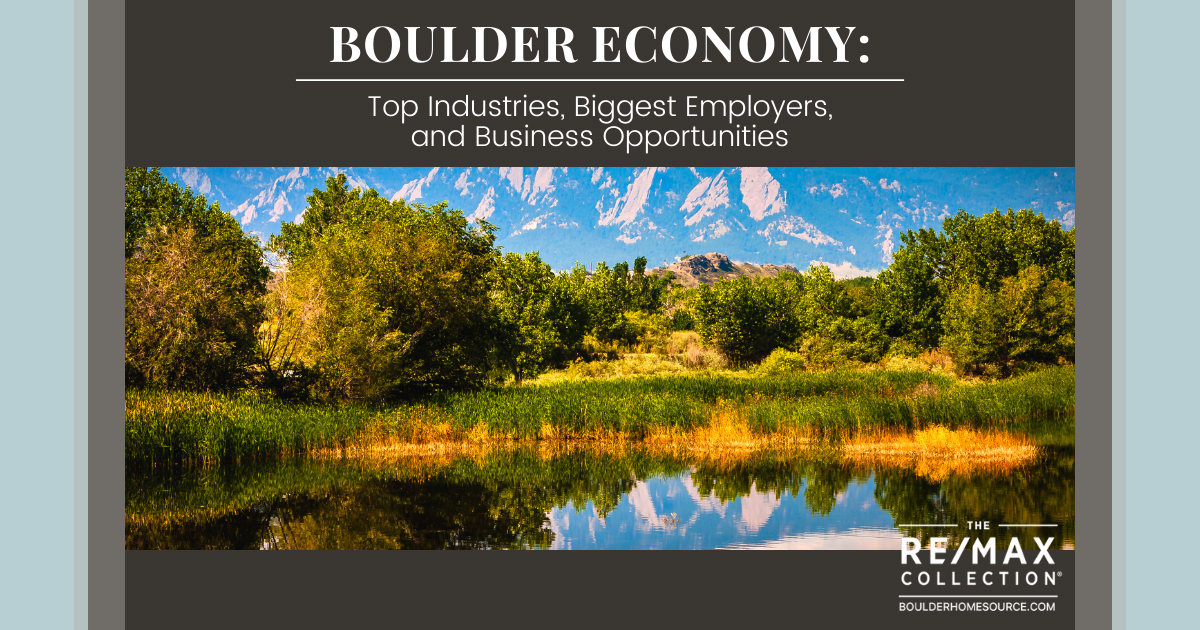 When deciding where to live, it's important to look at economic data, which showcases whether a city is viable for the short or long term. While this may not be the most enjoyable aspect of looking for a new community, it's worth it in the long run. Anyone interested in moving to a luxury home in Boulder or a more modest Boulder townhome should be happy to know that the economy is quite healthy. With a large workforce in some of the world's most impressive industries, the economy in Boulder is likely to be sustainable and grow for decades to come.
If you're searching for a job in the Boulder community, keep reading for an overview of Boulder's economy.
Boulder Industries
The city of Boulder has produced its own economic report showcasing Boulder's key industries, including:
Aerospace
Bioscience
Cleantech
IT/Software
Natural Products
Outdoor Recreation
Other organizations have conducted additional employment studies, including the U.S. Census Bureau, finding three large industries employ Boulder residents.
The first is education services employing approximately 11,250 residents. Next is professional, scientific, and technical services, coming in with around 10,150 residents employed. Finally, the third-largest category, accommodation and food services, employs about 6,150 residents.
Of the highest-paying industries, the sector including mining, quarrying, oil, and gas extraction comes in at the top, with an average salary of $126,985. Next is management, with an average salary of $96,422. Finally, utilities came in at number three, with an average salary of $71,932.
However, while some of Boulder's industries pay quite highly, other occupations do not. This has created an average income that one may not expect when they hear about such a diverse range of large industries.
The average income is currently $37,400 in Boulder, while the United States average is $28,555. Household income is around $58,000, only slightly higher than the nation's average of $53,400.
Top Industries in Boulder
Educational Services
Professional, Scientific, & Technical Services
Accommodation & Food Services
Retail Trade
Healthcare & Social Assistance
Manufacturing
Top Employers in Boulder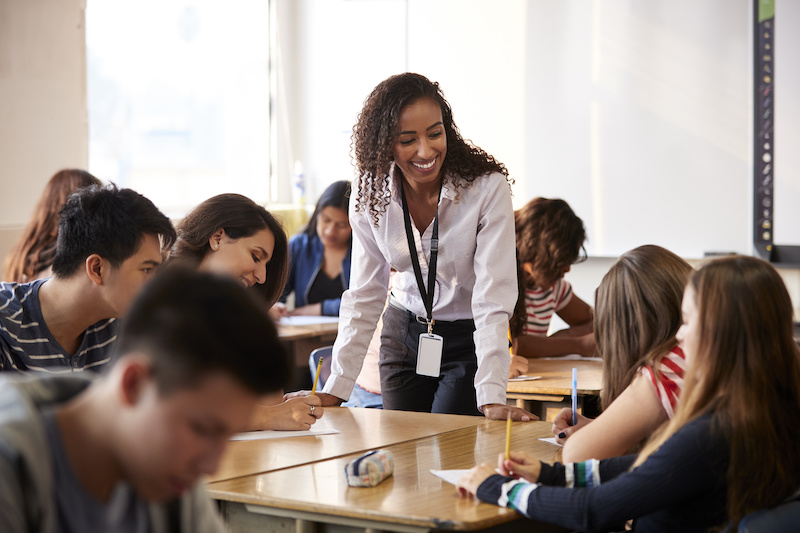 The Boulder economy is quite strong and has many employers. However, of the 7,000 employers in the city, 96% actually have less than 50 employees. The 1.6% of the employers in the city with over 100 employees employ 48.4% of Boulder's workforce.
That means that, altogether, the following 13 companies employ almost 48,000 individuals. Unsurprisingly, most of these companies are recognizable:
Agilent Technologies
Ball Aerospace
Cisco
Emerson Electric / Micro Motion
General Electric
Google
IBM
Lockheed Martin
Microsoft / Bing
Northrop Grumman
Oracle
Qualcomm
Twitter
In addition to these top employers, there are several other large employers in the area. The City of Boulder offers many employment positions to serve the needs of the city. From utilities and permits to regulations and administration, the City of Boulder is what keeps the area moving forward. Rally Software provides numerous employment opportunities across multiple departments. The company is an agile scaling software designed to help businesses grow. Log Rhythm is a security intelligence company containing several departments that ensure the protection of customer data worldwide.
This does go to show that many of the employment opportunities align with the top industries in Boulder. Therefore, anyone working in or attempting to break into those top industries can have peace of mind they have a good chance at finding a job in their field when they move to Boulder.
Additional Large Companies in Boulder
Array BioPharma
Battelle
Boulder Community Health
Boulder County
Corden Pharma
Elevations Credit Union
Log Rhythm
Boulder Economy Facts & Figures
With so many research facilities in Boulder, it's worth mentioning the facts of the Boulder research economy. Boulder hosts more than half of Colorado's federally funded labs and the University of Colorado Boulder public research university, together contributing more than $1.5 billion to the local economy. Additionally, the size of the aerospace industry in Boulder is 12 times the national average. This industry is expected to grow exponentially over the next decade.
These research industries have produced a higher-than-average number of residents in certain fields and positions. For example, the number of Boulder residents working in life, physical, and social science occupations is more than five times what might be expected in a city of its size. Additionally, there's more than twice the number of computer and mathematical positions than what one might expect. Architect and engineering occupations are similarly common.
Additional economic facts are also important to review. For example, job-hunters may be happy to learn that unemployment in Boulder is only 5.1%, which is less than the national average. Additionally, the job market increased 2.7% over the past 12 months, and future job growth is expected to reach nearly 45% in the next decade. Compare this to the United States national prediction, where the next decade of growth is only 33.5%.
Boulder does have slightly higher tax rates. The local sales tax is 8.8%, whereas the nation's average is only 7.3%. Fortunately, the income tax is the same as the nation's average, which is 4.6%.
Find Your Home in Boulder
As one can see, the current state of the Boulder economy is quite strong, and it's only predicted to improve and strengthen over the next decade. Despite having such positive economic data, however, additional factors should be considered when moving to Boulder. Those who choose to live in Boulder may love having the best skiing, hiking, biking, and outdoor activities at their fingertips. The airport is relatively close, which is perfect for frequent flyers or visitors. With Boulder's many popular attractions and an endless list of things to do, it's easy for anyone to find themselves right at home before they know it.