Celebrate the Seasons in Boulder: A Guide to Downtown Fall Festival & Annual Events in Boulder
Posted by Greg Smith on Monday, November 1, 2021 at 7:16 AM
By Greg Smith / November 1, 2021
Comment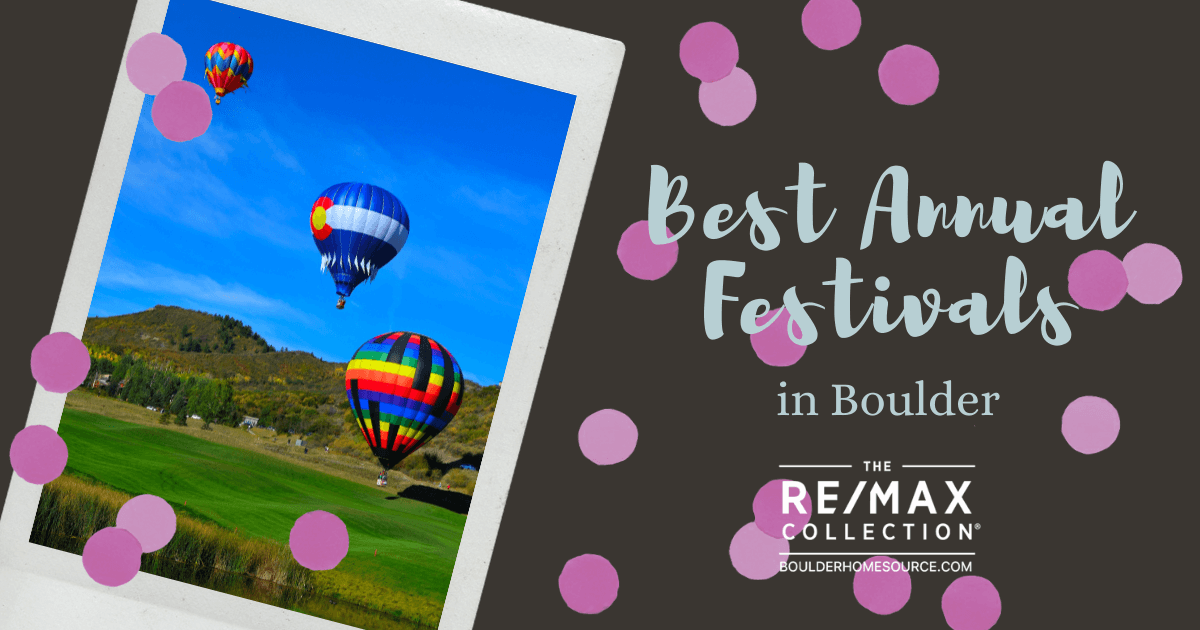 Boulder, CO, enjoys four distinct seasons, so there are exciting festivals to attend all year long. With a metro population of just over 300,000 people, this town is known as an arts, cultural and culinary hub nestled at the base of the Rocky Mountains. People who buy homes for sale in Boulder enjoy year-round access to awesome festivals that celebrate film, culture, food, and more. Keep reading to learn about the best Boulder festivals in every season.
Spring Festivals in Boulder
By the time that Boulder's winter months wrap up every year, most residents are ready to get outdoors in Boulder to enjoy the sunshine, warmer temperatures, and blooming flowers and lawns in the city. Here are some of the top picks for springtime festivals in Boulder.
Boulder Farmers Market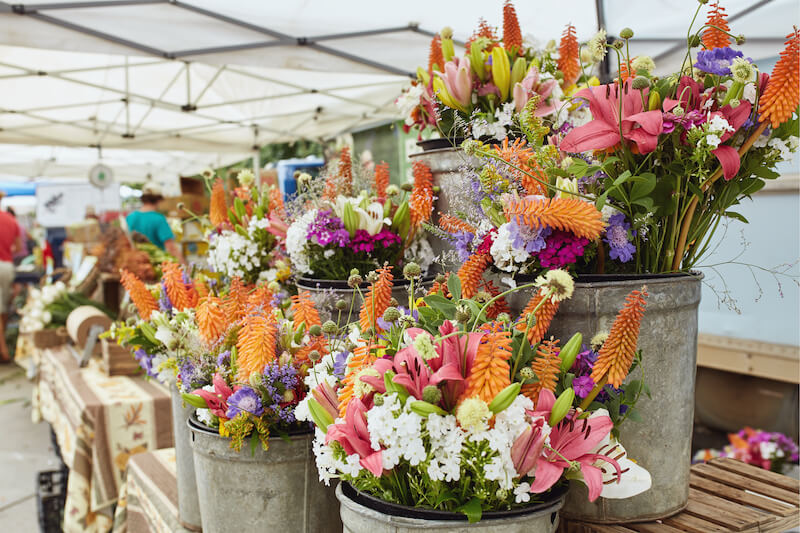 The Boulder Farmers Market has been a staple of the community since around 1990. It runs on Saturdays from April through November, from 8 a.m. to 2 p.m. The market is also open on Wednesday afternoons from 4 to 8 p.m., from May through October.
The market occupies two whole blocks in the downtown area. The 13th and 14th Streets make up the east and west boundaries, and Boulder Canyon Drive and Arapahoe Avenue serving as the north and south boundaries. All the artisans, growers, and bakers that participate in the market are local to the Boulder area. The farmers market is just one of several festivals that take place on Pearl Street. For people who love vibrant festivities, the homes for sale in Downtown Boulder are not to be overlooked.
The Boulder Museum of Contemporary Art opens its doors for free every Saturday while the Farmers Market is open. They have free arts and crafts activities for children on Saturdays as well.
Boulder Arts Week
The Boulder Arts Week is an annual event that kicks off on the last Friday in March and runs for eight days. Boulder is home to more than 140 arts organizations and only trails Los Angeles and Santa Fe in terms of its concentration of artists. This annual event first debuted in 2014 and continues to grow in popularity every year.
The Boulder Arts Week is an opportunity to showcase Boulder's many tremendous artists' talents, skills, and works. Most of the events are situated in the downtown area. Activities include art walks, lectures, exhibitions, music performances, creating new public murals, and much more. The events vary from year to year, with new and surprising additions during every Arts Week.
Taste of Pearl
Boulder is considered a "foodie" town, and the annual Taste of Pearl event pays tribute to that. It takes place on Pearl Street in Downtown Boulder.
Fifteen of the top chefs in Boulder pair samples of their best creations with 15 of the best wines from Colorado's most prestigious wineries. Adults with tickets can walk around Downtown Boulder, sampling the best foods and wines that Colorado offers. The event has won multiple awards from downtown associations and the Colorado Governor's office.
Pear Street primarily consists of brick walkways and no traffic during special events like the Taste of Pearl. It's a chance to take your time while strolling through one of the most beautiful downtown areas of any city in Colorado.
The date of this springtime event varies every year. The best way to stay updated on upcoming Taste of Pearl events is through the Boulder Downtown association website.
Summer Festivals in Boulder
Boulderites love to take advantage of the warm summer months with creative festivals for the public. The warmer temperatures allow the fun to extend into the evening hours. Here's a look at some of the top picks for summertime festivals and events in Boulder.
Colorado Shakespeare Festival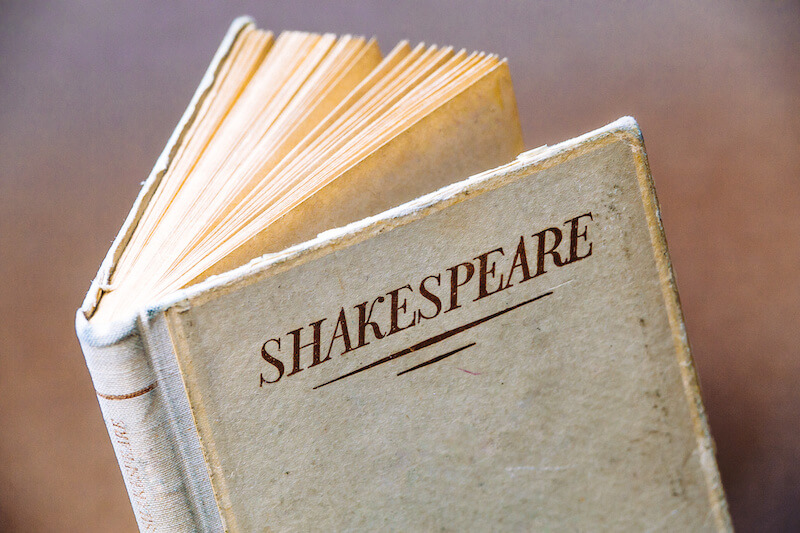 The Colorado Shakespeare Festival is a world-renowned event that's been taking place in the summers since 1958. It takes place at two venues at the University of Colorado Boulder: the indoor University Theatre and the incredibly popular Mary Rippon Outdoor Theatre. It's located across Broadway (Highway 93) from the university's fraternities and beautiful neighborhood townhomes.
The Box Office for tickets at UC Boulder is open Monday through Friday from 8 a.m. to 5 p.m. In addition to Shakespeare plays under the summer stars, the festival has camps, classes, and outreach programs available to thousands of students in Boulder and the surrounding area.
Hanuman Festival
The Hanuman Festival is a yoga and musical event that takes place in mid-June each year. It's a four-day event that first began in 2012. Tickets for the Hanuman Festival usually go on sale in the fall and winter before the next summer event, so book early!
The Great Lawn at Boulder High School is where the setup and all the events at the Hanuman Festival take place. All the events take place in open-air tents so that attendees can avoid the early summer heat. There is no parking available at the high school during this event (the parking lots are reserved for festival vendors and organizers). If you drive to the Hanuman Festival, you can take advantage of several parking garages in the Downtown area.
The huge centralized tent at the festival is called the "Community Village." There are food vendors and food trucks at the event, and the festival is within walking distance of many Downtown Boulder restaurants.
Boulder International Film Fest
The Boulder International Film Fest, or BIFF, is a four-day event that attracts more than 25,000 attendees every year. It's a chance to see feature films, documentaries, and short films before wide release, and also an opportunity to see some of Hollywood's biggest stars, directors, and screenwriters.
The warmer summer temperatures allow both indoor and outdoor screenings of films. Many of the movies that attendees watch at the BIFF screenings will secure Academy Award nominations the following year. Tickets for screenings can be purchased at the BIFF website or in person at the Pearl Street Mall in Downtown Boulder. If you do attend an outdoor screening, bring an umbrella. Screenings continue even with light rainfall; only extreme weather events lead to cancellations of outdoor shows.
Past attendees at the Boulder International Film Fest have included Martin Sheen, Alec Baldwin, James Franco, Oliver Stone, Chevy Chase, and many special guests who have produced, directed, or written beloved films from around the world. The festival is held in conjunction with the UC Boulder film school and has grown to be considered one of the top 25 film festivals in the entire world.
Fall Festivals in Boulder
Just because fall arrives, the temperatures drop, and the leaves start to change color doesn't mean the fun stops in Boulder. Some events do tend to move indoors when the temps start to get chilly, however. Here are some of the top picks for fall festivals in the Boulder area.
Street Wise Boulder Mural Festival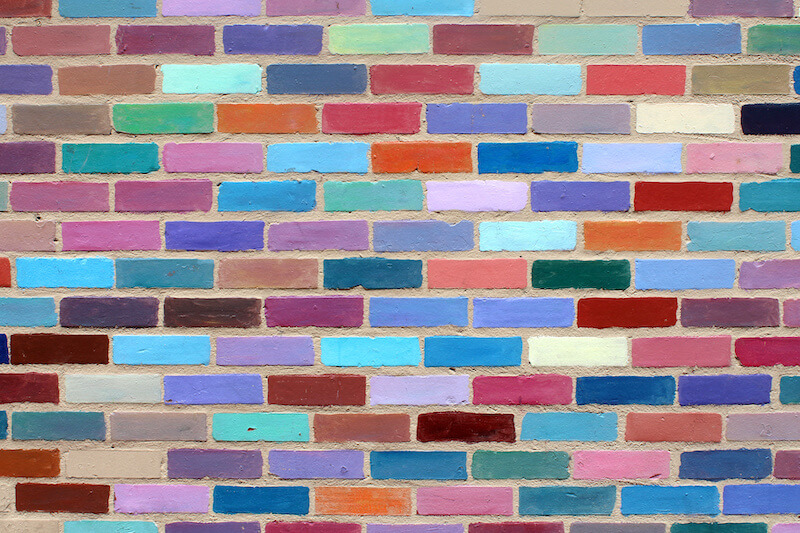 Street Wise Arts is a non-profit in Boulder that celebrates and advances the creation of public works of art. The Mural Festival started in 2019 and takes place over four days in September. It's a joint effort from Street Wise Arts, the Boulder Arts Commission, the Boulder County Arts Alliance, and The Denver Foundation.
The Mural Festival is centered around the many murals splashed on buildings in Downtown Boulder. New murals and other public works of art are created during the festival, and attendees can watch some of Boulder's top artists as they work their magic with spray paints and paintbrushes. Youth outreach and education programs related to public works of art also take place at the event.
Attendees can take a walking tour through Downtown Boulder to check out the many available murals. Maps showing mural locations can be obtained at the Downtown Boulder Visitor Center during the event.
Downtown Boulder Fall Fest
The Downtown Boulder Fall Fest is one of the most popular family events in this city. It takes over the entire outdoor length of the Pearl Street Mall and then some. The Fall Fest takes place over a three-day weekend in September each year.
Ready for some music? The Downtown Boulder Performance Stage hosts live music during all three days of Fall Fest on the 1300 block of Pearl Street. You can catch some fantastic 80s cover bands, Latin performances, Bluegrass trios, Jazz quartets, and more at this venue.
Not far from the stage is a Beer Garden hosted by Avery Brewing in Boulder. In addition to craft beers, adults can sample margaritas and some great Colorado wines. There are also a lot of outdoor vendors offering "fair food" and other cuisines near the Beer Garden.
The Firefly Handmade Markets at the Fall Fest offers all sorts of artisanal wares for sale, from clothing and skincare products to jewelry and artwork. There are many family-oriented events geared toward children as well. Fall Fest is entirely free for everyone in Boulder to attend.
First Bite: Boulder County Restaurant Week
Boulder County Restaurant Week takes place during the second week of November each year. First Bite has been a popular event for Boulder foodies since 2006 and showcases the cuisine at "hidden gem" restaurants and popular favorites.
Each restaurant that participates in First Bite has a prix fixe dinner menu for the week. Boulder County's restaurant scene is fantastic, to put it mildly. Don't miss this opportunity to sample some of the finest dinings from creative chefs in and around Boulder each year! Many of the participating restaurants also share some of their best recipes with attendees.
Winter Festivals in Boulder
The winter months in Boulder next to the Rocky Mountains provide plenty of opportunities for activities in the snow. While people are more inclined to stay indoors with some hot chocolate, there are still plenty of festivals to entice you out into the community. Here are some of the top winter festival picks for the Boulder area.
Light Up the Holidays
You can enjoy the winter in Boulder by taking a drive in the evening in your warm and comfy car to enjoy "Light up the Holidays." The holiday light displays are everywhere in Boulder, but the downtown area, in particular, gets into the festive spirit. There's nothing quite like seeing a building full of Boulder condos draped in colored lights from top to bottom.
A significant feature of the holiday lights each year is the star on Flagstaff Mountain. It can be seen at nighttime from virtually anywhere in Boulder. The Flagstaff Mountain star has been an annual tradition since 1947. The modern version of the star is created from 365 energy-saving bulbs. Light up the Holidays runs from Veterans Day (November 11th) each year until the second Sunday in January.
Fresh Air Friday
Once you finish your early-morning shopping on Black Friday, you can turn it into a Fresh Air Friday with Colorado Parks & Rec (or skip the shopping entirely and head outdoors). On Fresh Air Friday, all of Colorado's state parks offer free admission and fun activities. This is excellent news for Boulderites since nearly 20 state parks in Boulder and the surrounding area.
Take a trail walk on snowshoes, head out for some cross-country skiing, or participate in other fun and chilly outdoor activities. Since Fresh Air Friday takes place over the Thanksgiving weekend, Colorado Parks & Rec encourages everyone to be thankful for the great outdoors around Boulder and celebrate the fresh air and beautiful scenery that the area provides.
Snowbound Festival Rockies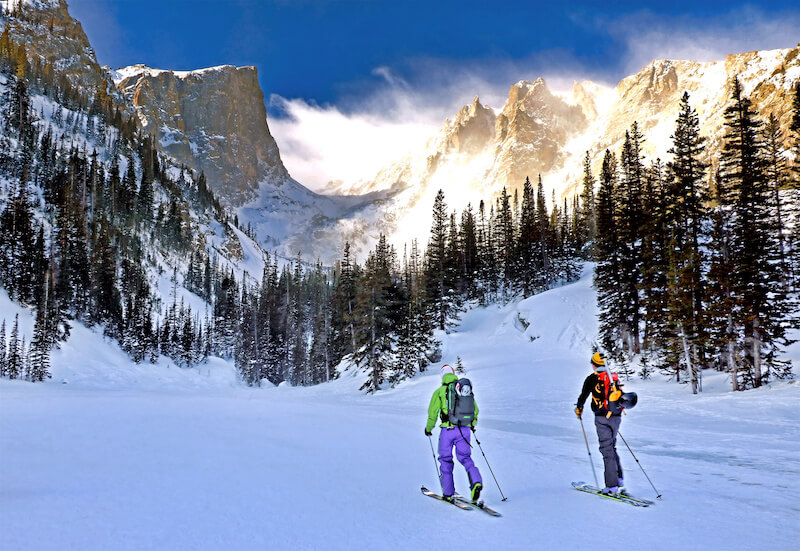 Snowsports Industries America acquired the Denver & Boston Ski & Snowboard Expos in 2020 and then transformed the event into Snowbound Festival Rockies. Anyone who enjoys outdoor winter sports will enjoy attending Snowbound.
The event features far more than just a traditional ski and snowboard show. Attendees can view movie premiers, attend art shows and concerts, and find premier winter sporting gear from world-famous vendors. If you stop by Snowbound, you might get an autograph from your favorite Winter Olympian or another professional athlete. Snowbound Festival Rockies plans to be an annual event in the Denver and Boulder area in early November each year.
There's a Festival for Everyone in Boulder, CO!
This guide has barely scratched the surface of Boulder's events, family activities, and festivals every year. Residents never lack things to do — it's difficult to get bored in a town that always has so much going on, including the outdoor concerts, plays, and film screenings.